Data:
13 Aprilie 2020
Romanian version HERE
Below you can find just a few examples on how some of the European Solidarity Corps projects funded in Romania adapted their activities to the present context. We would like to thank them and to the volunteers involved as well as to anybody who contributes, even if just a little, to remind us that life goes on. Because even a crisis is a challenge and a good learning opportunity.
But first, please be aware on the following two very userfull guides developed by ProVobis in order to support volunteer activities in this period!
Volunteering for Inclusion 2
V for Volunteering
Volunteering for a Smile
Nevo Parudimos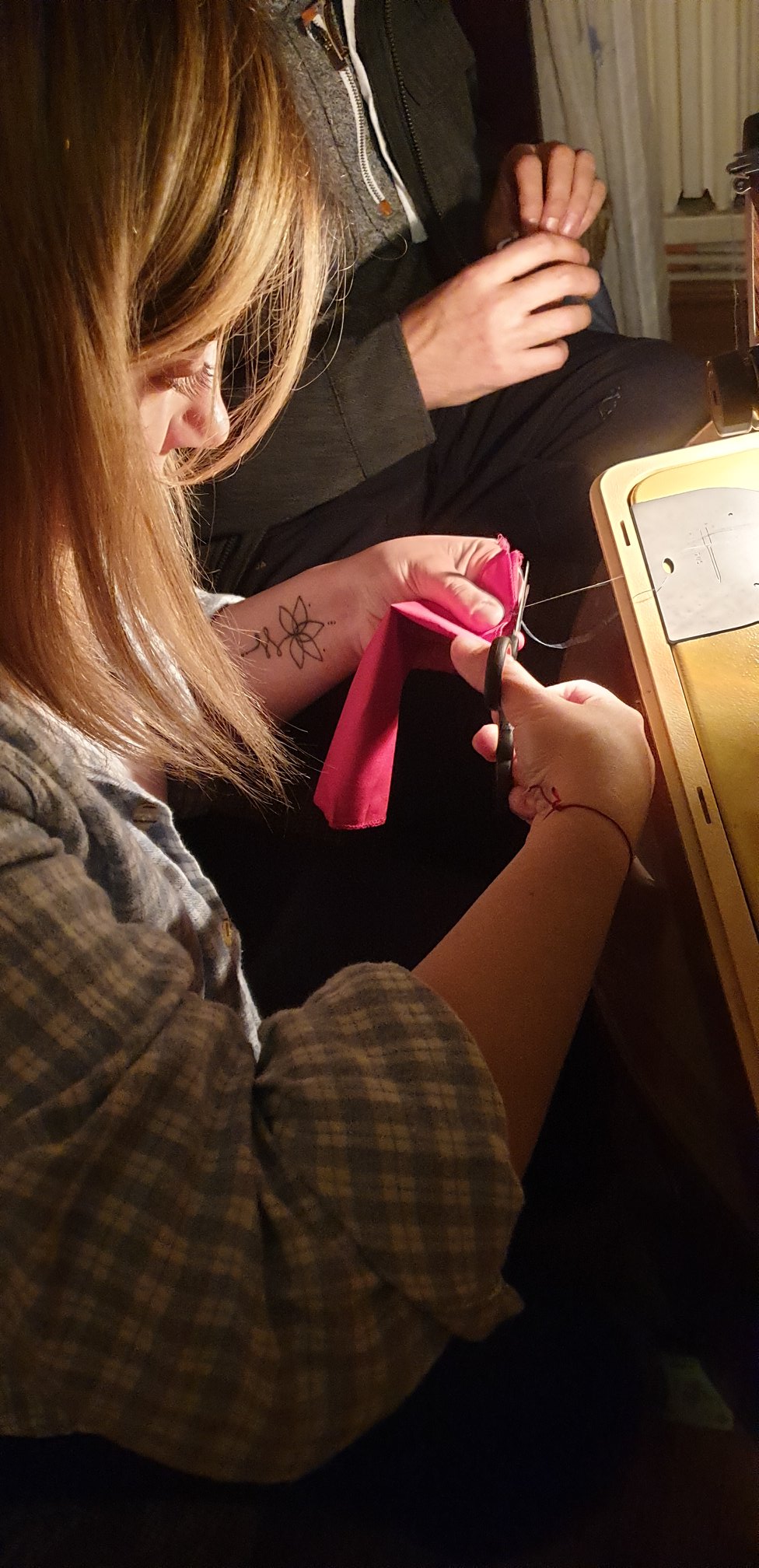 Three projects, 17 volunteers and two main activities
Support to protect the local community in COVID-19 context.
All volunteers agreed to get involved in creating protection masks to be donated to people with now means to afford them.
After consulting with the Local Health Department in Caraș Severin on how to manufacture such masks, we started their production in cooperation with Reșița Cityhall and ResiConf (a textile manufacture in the city). As starting point, we bought cotton and elastic for 5000 masks and we launched a campaign to collect sewing machines from the locals.
This initiative was promoted by the local media as well. See HERE and HERE
Development of educational videos for children
Thus we continued the project activities online. In this regard, we created a Facebook group inviting teachers, parents and representatives of day-care centers attepting to reach the children with these videos created by volunteers. You can find them HERE (the group is called "Voluntari pentru învățământ la distanță"/ "Volunteers for distance learning").
Soon (from 6th of April on), in partnership with the Prefect Institution of Caraș-Severin county we will engage in new activities to ensure food and basic personal effects for the people in isolations.

Solid.A.I.R.
ACTOR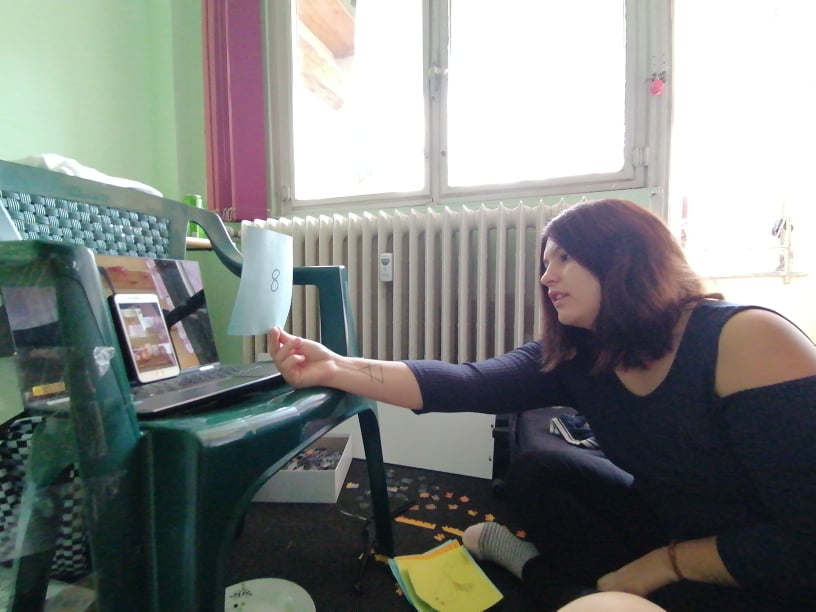 Since the beginning of the Government recommendations for citizens to remain at home, the closure of educational institutions and the limitation of access to hospital facilities (this process will be nominated as "Lockdown"), the activities of our organization, ACTOR, have been recreated for the online formats.
With the support of volunteers, teachers and partner entities, strategies were found to continue the educational programs in schools and social centers. The volunteers sought digital media that were compatible for the development of online activities and were shared with children from 3 to 12 years old.
Naming some of the digital media, programs such as Zoom, Kahoot, Facebook,Youtube and Padlet were used.
This strategy had an impact on teachers, as they learned to develop more daily lessons in online media; on children because they continued to have access to cultural activities on European and international diversity; and on volunteers because they have developed new skills in current online and digital technologies and programs.
Online Lessons are a modality that ACTOR is developing with teachers and some social centers in the Bucharest area. These are educational moments in which the volunteers expose facts and curiosities through games, songs and informal conversations about their culture. Details HERE
Interviews HERE
Educative videos HERE and HERE
Articles HERE and HERE
Set the tempo
Fundația Județeană pentru Tineret Timiș (FITT), Timișoara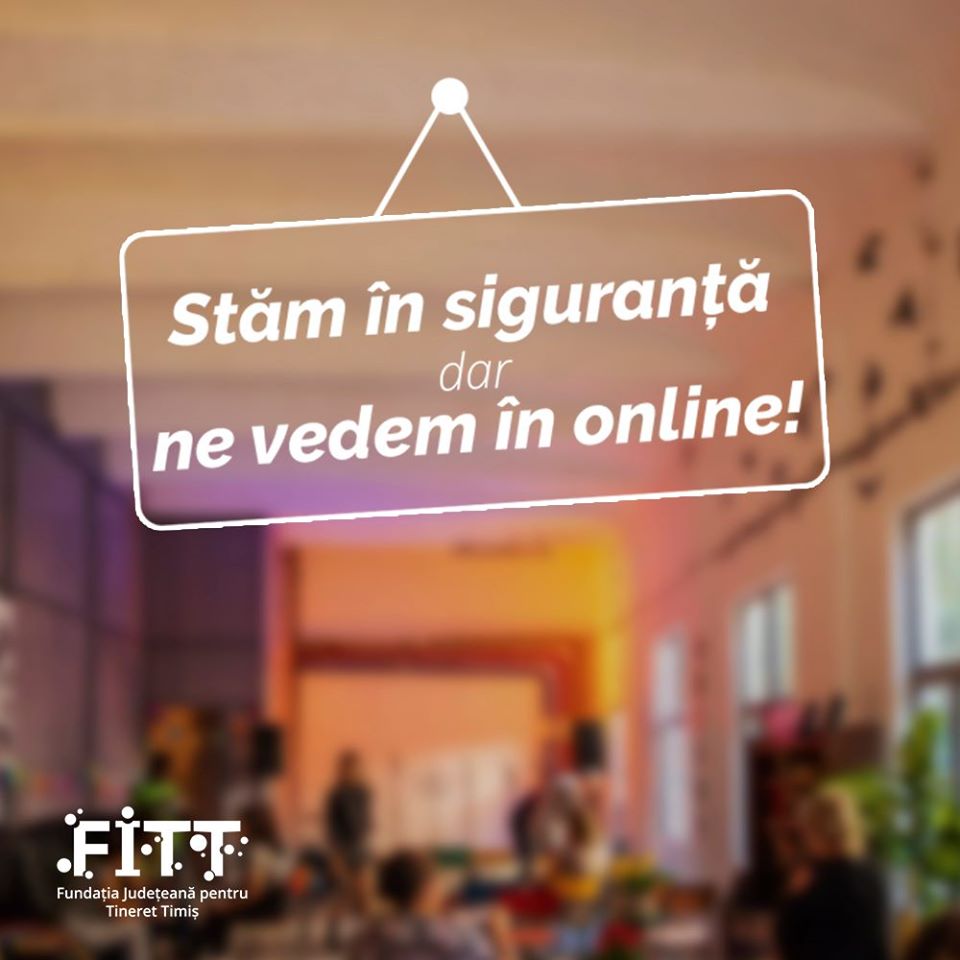 In times of pandemic, we supported the volunteers in initiating an online campaign, aiming to increase the morale, to consult, educate and inform young people in Timisoara. These days, we are also preparing together a podcast through which the volunteers will share positive news and cultural elements of their countries, to create a virtual connection with the young people of Timisoara.
For the youth's development, the volunteers have created a model of a CV, a small step in developing the employability of young people in Timisoara. In the same time, the volunteers have created and are managing a Facebook group that brings together the ESC volunteers in Romania and local volunteers, creating the context of getting to know each other, sharing good practices in these times of crisis and conducting a competition of games and challenges online.
For the World Health Day, the volunteers prepared cookies and offered them, together with cards created by young artists, to the medical personnel and the patients in one hospital in the city, to show appreciation and encouragement.
In parallel, skills improving among the volunteers is made through workshops and webinars on topics like: project writing, fundraising, promotion, storytelling and improvisation, Human Rights Education, facilitation, graphic design, photography, dance.
Hand in Hand for Europe
American International School of Transylvania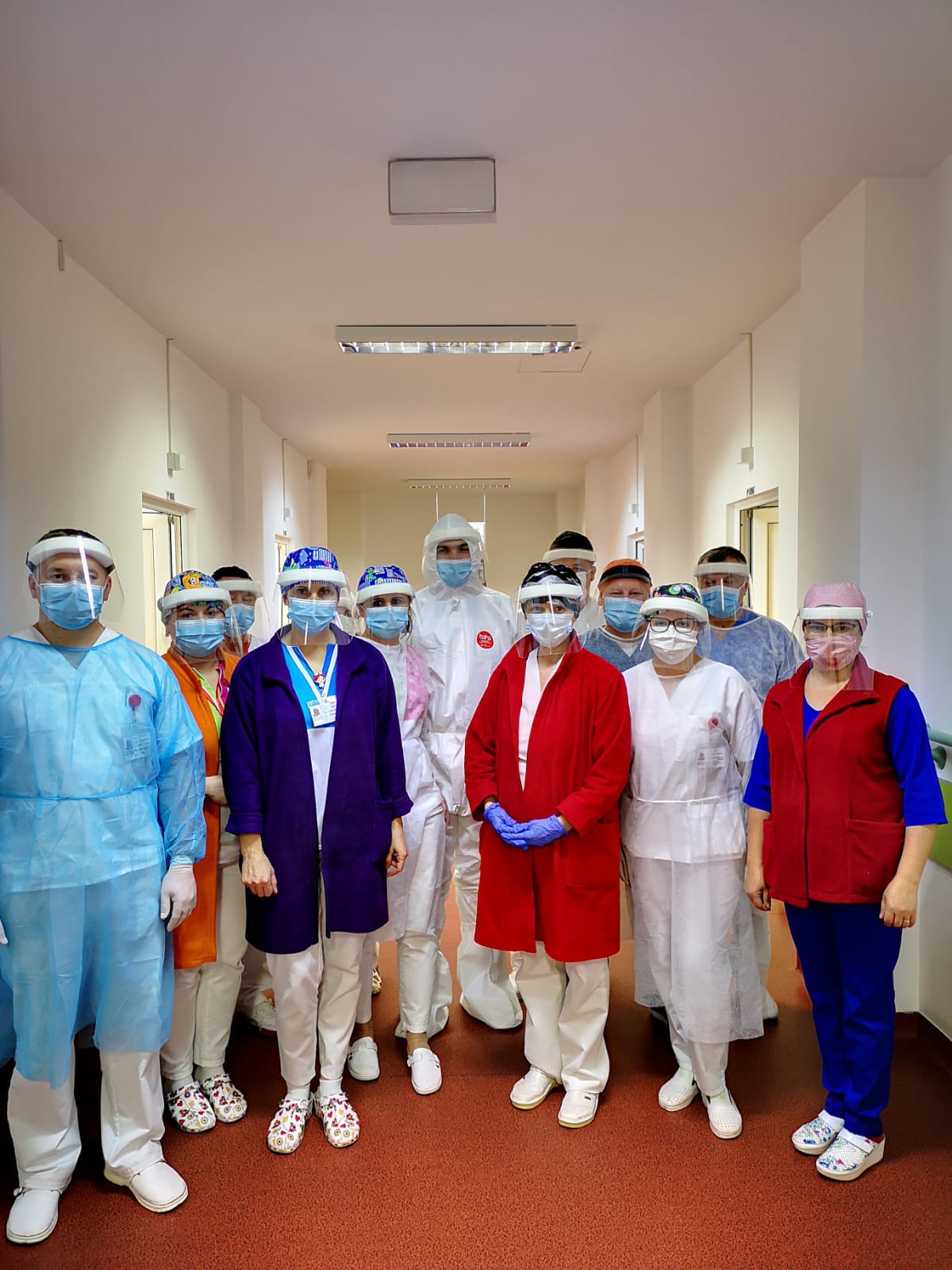 We want to help! How we can and with what we know. We offer non-formal education activities for free to the children of the employees in the health system in Maramures. With respect for all those taking care of our health.
Besides, we are involved in the local initiative for Maramureș County: Everything Will Be Just Fine. Details HERE

School for Community Journalism "StReEt"
Go Free – the Association for the Support of Civil Society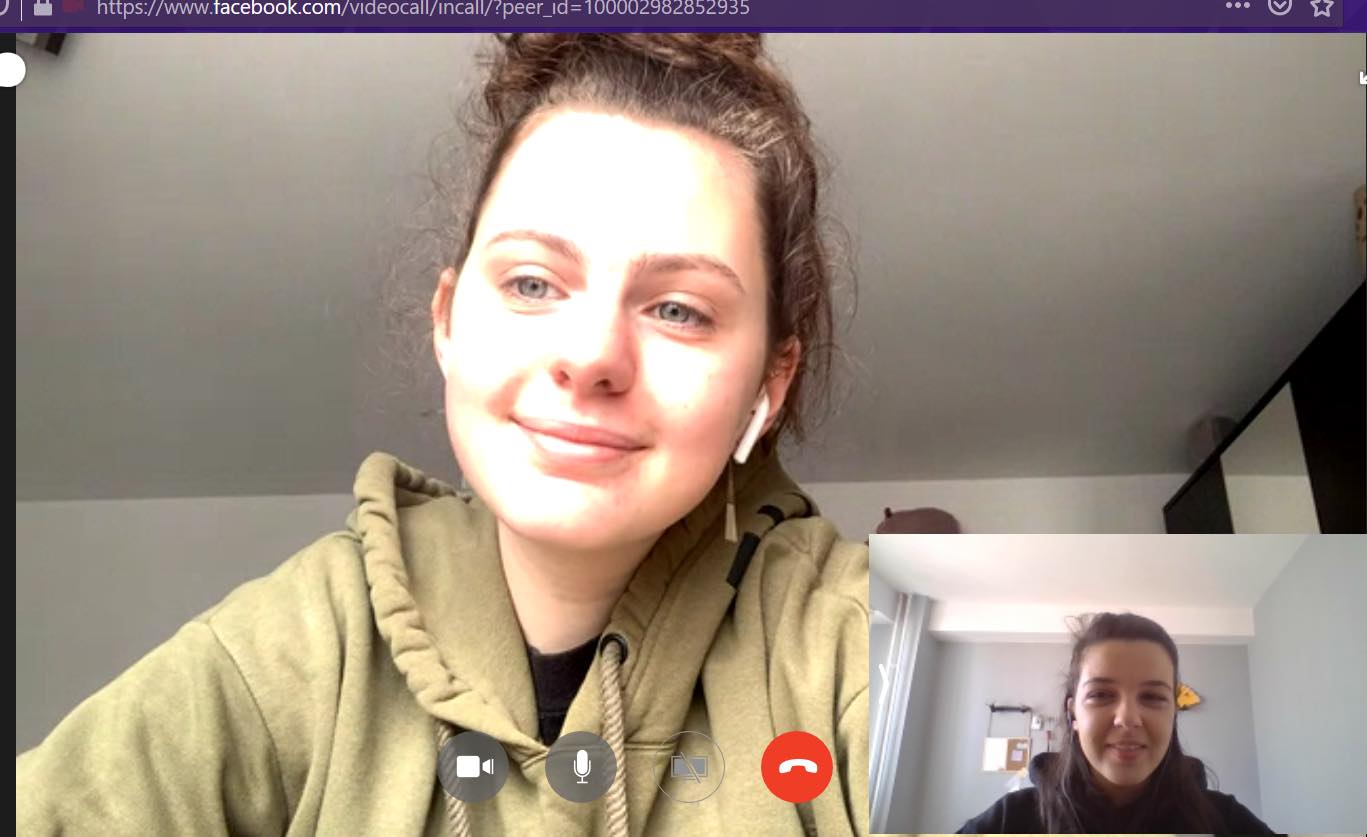 Between March 28-31, 2020, the Go Free Association organized the first Virtual Café Journalism for Justice, within the project School for Community Journalism StReEt (2nd edition) financed through the European Solidarity Corps program. The Café Journalism for Justice series of events aims to grow a community of practice and create a safe space for dialogue and sharing of good practices between young community journalists (Go Free volunteers) and other young people, volunteers, NGO representatives and public institutions, bloggers, etc.
Since all events in the public space were banned in the context of the pandemic, we adapted the Café to the new context, wanting to stay connected to one another and being able to share with other young people and organizations our know-how. Thus, we published an article and a registration form in which young people between the ages of 16-30 have had the opportunity to choose an informal 1:1 meeting, in the virtual space, with a member of the Go Free team, any day between March 28-31. The discussions lasted between 45' and 1h30', and focused on understanding the concepts of community journalism and media advocacy, examples of good practices from vulnerable / disadvantaged communities, challenges from rural communities where community journalists work, how we can responsibly present vulnerable communities, etc. 15 young people were involved in the first online edition of the event.
More details HERE